In India women who kill there husbands are just victims of violence and nothing happens to them. Adultery by women is promoted as good by the Feminazi Witches and not a social evil if, I say if committed by a women, all kinds of laws are being proposed to safe guard women.
Dec 9, 2010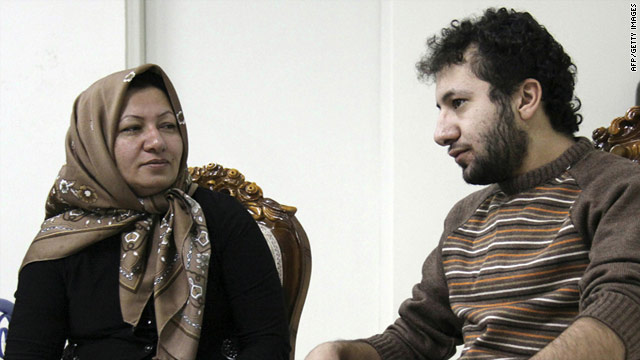 Iran's government-backed Press TV Thursday released new photographs of a woman sentenced to die for adultery and her son, apparently taken at her home in Osku.
The station aired a promotional ad for a half-hour program it says it will air Friday in which Sakineh Mohammadi Ashtiani confesses to plotting to kill her husband.
The station said the photographs were taken on December 5. CNN did not receive the pictures directly from Press TV and has not been able to verify when they were taken.
Officials in Iran have not made a statement about Ashtiani, and the Islamic republic's mission to the United Nations was not able to confirm her release for CNN.
Two German journalists who interviewed her, her son and her lawyer were arrested in October and charged with espionage.
Ashtiani was convicted of adultery in 2006 and sentenced to death by stoning. The Iranian government also said Ashtiani was involved in her husband's murder, a charge her family has denied.
She became the subject of enormous international outcry over the summer when her sentence became public knowledge.
Officials ranging from Pope Benedict XVI to the European Union's top foreign policy official, Catherine Ashton, urged Iran not to carry out the sentence.
The release of the photos fueled some speculation that Ashtiani and others had been released, but there was no evidence that happened and no confirmation from any source.